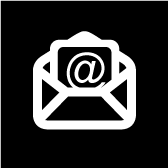 WE'RE HERE TO ANSWER ALL YOUR QUESTIONS
Pellentesque ultricies ligula vel neque dictum, eu mollis tortor adipiscing. Etiam congue, est vel tincidunt vestibulum, nunc nunc porta nulla, at adipiscing neque tellus quis urna. Quisque dignissim neque a ipsum sodales, mattis aliquam ante dictum. Vestibulum elementum pellentesque tortor ac congue. Mauris vel nibh id metus tincidunt eleifend. In interdum gravida ligula, at venenatis odio fermentum at. Donec dapibus enim lectus, quis venenatis tellus volutpat in. Nullam in velit tortor.
(304) 559-9238
HOURS
M-F: Always open
Sat: 00/00
Sun: Closed
We would love to hear from you!